If you are to find an advertising agency in Indonesia, we suggest you to choose a local advertising agency, why? Local advertising agency understand more about what actually happen in Indonesia, know more about the cultures, the peoples, medias, languages, and everything else. Same thing if you wanna to expand business in other countries, everyone will recommend us to choose the local advertising agency.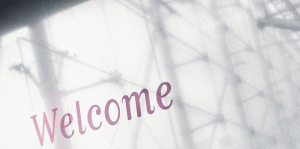 In every country, including Indonesia, there're too many advertising agency in Jakarta. You may recognize and know well about some huge advertising agency, about their success story, their big team, their unlimited financial background. But do you know that some of the big advertising agency, sometimes and in some cases, also collaborate with the smaller local advertising agency?
If what you want is the result of the campaign, a simple process, a quick response, a responsible partner, you don't always have to dealing with the big advertising agency in Indonesia, you can turn to local advertising agency, the speed, services and professionalism won't disappointed you.
What's the benefit to dealing with local advertising agency? Check their reputation from the internet, medias, friends, and any information from any sources, make sure the local advertising agency you're working with is the professional one, not the new beginner. Or at least, the people behind the local advertising agency already experienced in the same field and never or "rarely" have a "bad news".
Choose the local advertising agency based on their expertise. Depends on what services you need, just look for the suitable one, e.g. when you need to advertise or do campaign in Mandarin Newspaper in Indonesia, it's better if you find the local advertising agency who focus or specialized in the same service, for this case you could consider to contact www.KoranMandarin.com 
One of the local advertising agency you can count on, Doremindo Agency, established on 2009. The team have experienced in media field for more than 10 years.
You can contact :
Doremindo Agency
Ruko Mutiara Taman Palem Blok C7 No.7,
Cengkareng – Jakarta Barat.
"We, Doremindo, are a Trusted Advertising Agency Indonesia, always ready and passionate to fulfil your advertising need in Indonesia."